Hello, World
A downloadable tabletop rpg
Hello, World is set in a digital utopia, the eternal paradise of World. Immortality is law and material needs are easily met but even still not all is well. Here in the World, the only thing in short supply is Memory: a precious resource that lets Users like you sustain their fragile self-identity and forge lasting, meaningful experiences.

You could live a life of complacent boredom, consuming stale entertainments and marking time in eternity until the clouds crumble to ashes around you. Some users choose to do just that.
But not you. You'll shake the gates of heaven until the angels are forced to write your name in the stars.
If you want more Hello, World, check out the bonus playbook: The Daemon.

You can download the player handouts file below for free, and Hello, World has community copies available for those in need! New community copies are added whenever Hello, World is purchased at full price.

Hello, World has a Spotify playlist:
Hello, World is a table-top roleplaying game that is "Forged in the Dark", meaning it is a hack of John Harper's Blades in the Dark (bladesinthedark.com). Blades in the Dark has an open-source System Reference Document (SRD).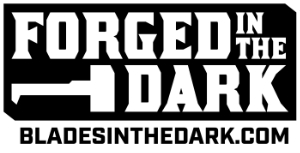 Blades in the Dark™ is a trademark of One Seven Design. The Forged in the Dark Logo is © One Seven Design, and is used with permission.
Purchase
In order to download this tabletop rpg you must purchase it at or above the minimum price of $16 USD. You will get access to the following files:
HW_Player Handouts.pdf
1 MB
HW_Book_spreads.pdf
62 MB
Community Copies
Support this tabletop rpg at or above a special price point to receive something exclusive.
Community Copy
If you are unable to budget for a copy of Hello, World priced as listed, please claim one of these free copies for the community.
Each copy of Hello, World bought at the listed price here on itch.io helps someone else grab a free copy if their budget doesn't enable them to pay the listed price.

Download demo